The Maker movement is a return to valuing craftsmen (and women), and the incredible, hand-made quality of the goods they produce. There are some bad-ass makers out there. There's even a really cool Tumbler dedicated to those who make. But the problem is, when people write about the makers, they write about the makers. Where they came from. What job they left to pursue their passion for Making. For example, I make handmade leather goods— briefcases, bracelets, knife sheathes. All hand cut, riveted, and finished. It's detailed, painstaking work. And I love it. I taught myself how to make this stuff back in college because I couldn't find a leather briefcase I liked enough to spend my cash on. Then, I went into the workforce as a marketer. It was a great experience, but it left me wanting more. Wanting to feel like I would have something to point to other than piles of money and long-forgotten ad campaigns. So, I started making handmade leather goods again.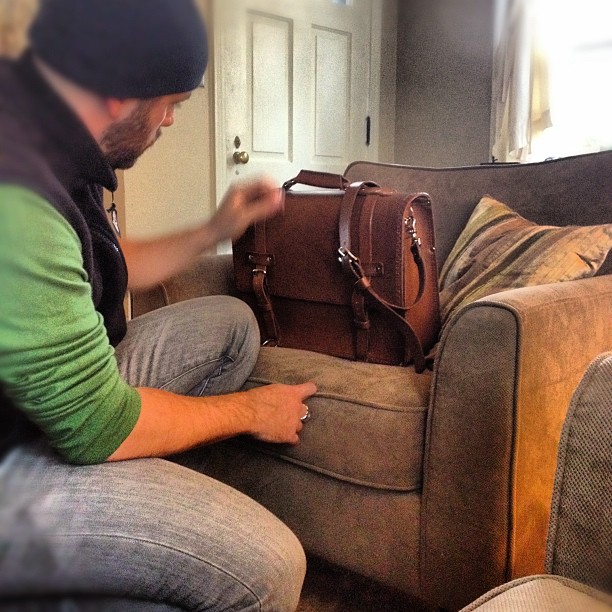 But who really cares? Nobody. What does that tell you about the leather goods I make or why you might like to carry around one of my handmade leather briefcases? Nothing. So why do bloggers and media types keep using that angle? Maybe it's because we want to have a more personal connection with the things we buy. Maybe because we want to live better, not just have more stuff anymore. I don't know. I do think the Maker movement deserves better, though. I'm  a marketing strategist by education and experience. I've made my clients and employers hundreds of millions of dollars by helping them tell clear, compelling, consistent stories about their products and services. One of the most effective ways to do that is to stop talking about the product. And stop talking about the company. Instead, talk to the customer. Let them know you understand their trials and triumphs, and that's why you made your product. Then, give a couple examples. Something like this:
In a world of disposable razors, paper plates, and ephemeral communication, you're yearning for something real. Something that'll get scratched and dented, but still work. Something that your kids will pass down to their kids. That's why I use super-tough, vegetable-tanned 7 ounce leather in my handmade bags. That's why I saddle-stitch all the seams with braided, waxed nylon thread– these handmade leather bags are put together so tightly they hold water (for a few minutes). Not that you'd want to. You'd probably rather carry your laptop, iPad, and Moleskine, instead. Sure, you could get something from a leather shop in the mall for half the price. But that was probably made by unskilled laborers working 16 hours a day in a factory in china. Your handmade leather bag, the one you really want, was made with my calloused hands on a second-hand workbench. Your bag, the one your grandkids will bring when they come visit you on your front porch, took longer to make so that it'll outlast you.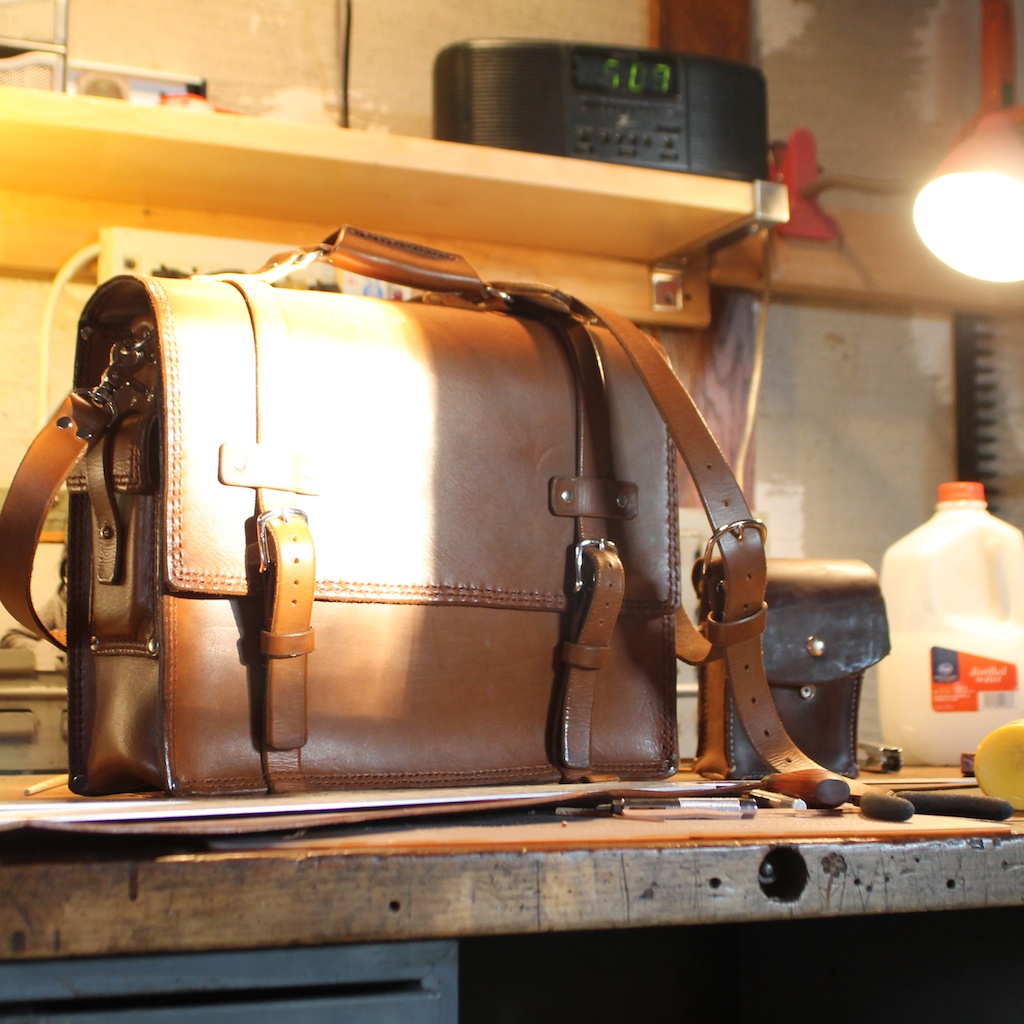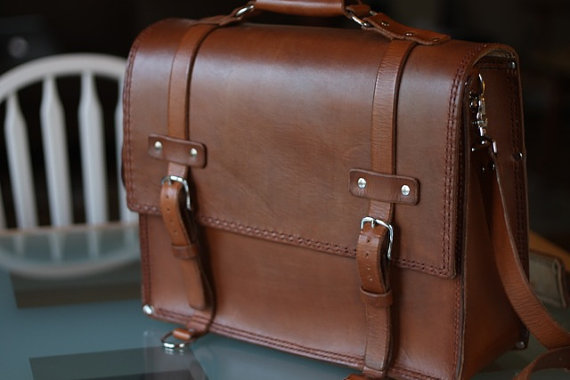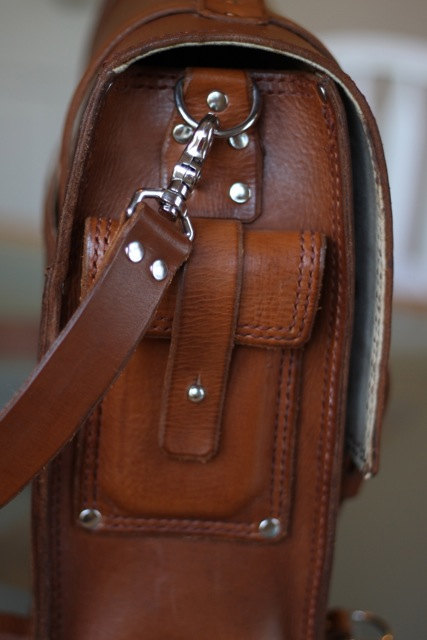 Perfect? Nope. But neither are my handmade leather bags. And perfect isn't always best. -Seth
UPDATE: my handmade leather bag that will outlast you is now for sale at Beauty and the Biker handmade leather goods.